The kayak ramp in the port of Alsea delayed | New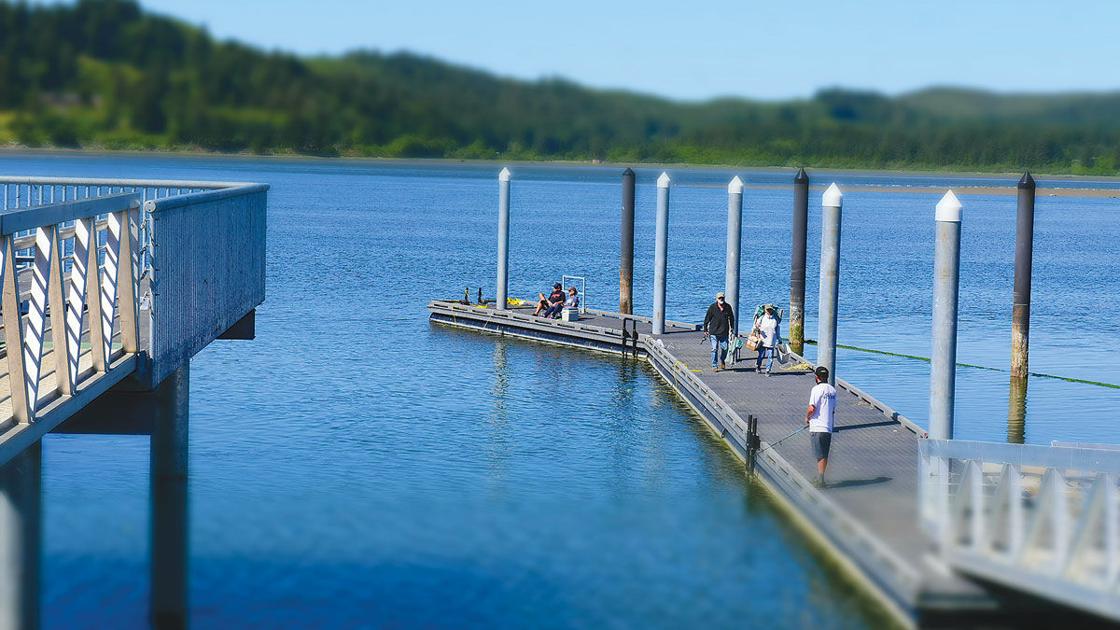 WALDPORT – Although the new boat launch and marina that opened earlier this month at Alsea port have already received rave reviews, port manager Roxie Cuellar said that 'Due to circumstances beyond the control of the port, the last part of the project will not be completed. this summer.
The Board of Harbor Commissioners has approved a plan to install an Americans with Disabilities Act-compliant kayak launching ramp as part of the the marina with the help of a grant from the Oregon State Marine Board. The grant agreement between the port and the maritime council required the completion of the launch of the ADA kayak by June 30.
Unfortunately, port users will have to wait a bit longer for the installation of the kayak launch pad.
"When we first applied to Bergerson Construction (Astoria-based contractor) in early May, they told us production would take around four to five weeks and would have worked very well on our schedule," Cuellar told The News-Times . However, once the order was placed, Cuellar was informed by the subcontractor that due to an increase in the cost of materials, the price would increase by 10%.
After Cuellar approved the additional cost, he was first told that production would be extended from 6 to 7 weeks, and then was later told that production would take even longer.
"Then we found out that the production time for launching the kayak should take around five months," she said. "Now we think it will be finished in late October or early November."
Cuellar added that although the project is not completed by the June 30 date agreed to by the parties, the maritime council has been working with the port to keep this grant available.
"It looks like everything will be fine as long as our subcontractor makes a 50% deposit," she said. "We'll be billed for it, and I'll pay it this month. We will spend the money by June 30, but I have applied to the Maritime Council to allow us an extension of grant execution until December 1.
The boat launch and standard marina opened to the public on the first weekend in May, and Cuellar said he received rave reviews from customers at the port.
"The reception so far has been very favorable," Cuellar said. "Looks like people really love our new boat launch and our new marina."
For more information on the port of Alsea, visit portofalsea.com, call the port at 541-563-3872 or visit its Facebook page.