Rocky River Murder Victims Foundation Continued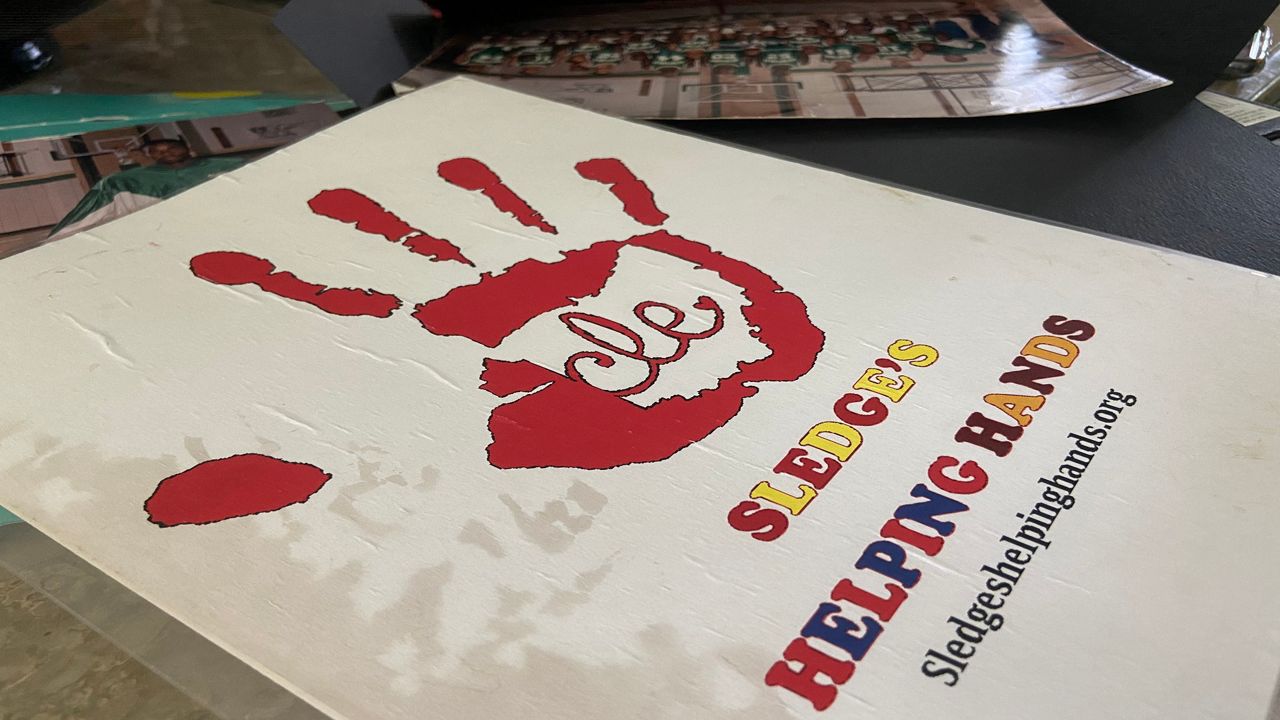 ROCKY RIVER, Ohio – On June 4, 2019 Kate Brown, 33, and Carnell Sledge, 44, were shot and killed near a park bench in the Rocky River Preserve.
Their bodies were discovered shortly after 5 p.m. Cleveland FBI officials said the office followed several investigative leads; however, the matter is still not resolved.
---
What would you like to know
Carnell Sledge and Kate Brown were shot dead in 2019
Before his death, Carnell Sledge wanted to create a foundation to help others
Her mother and friend continue her legacy with Sledges Helping Hands
---
Until justice is done, Sledge's family and friends seek to continue the legacy he began in his 44-year life.
"I have tons and tons of photos," Darla Sledge said, looking at photos of her son just days before the second anniversary of his death.
By all accounts, Carnell Sledge was just one of those people who always put others before him.
"He always wanted everyone in his company to be okay," said Darla Sledge. "If you weren't having a good day, he would sit and talk to
you, ask yourself what's going on. Is there anything I can do to help? "
In fact, much of his work was aimed at helping children. He has worked with Applewood Centers, which provides social and mental health services, education, foster care and adoptions for children and families in Northeast Ohio.
He was Empower Sports' "Sledge Coach" for children and adults, a program that allows anyone of any ability to play sports.
"It warms my heart that he touched so many people," Darla said. "He's the kind of guy he was."
Before he died, Carnell started talking about a foundation he wanted to start to help children more. He shared this vision with many people, including his mother and friend Alyssa Miller.
"He was working on it," Miller said, holding up Carnell's original mission statement, which she had laminated.
"Children can come from different backgrounds and different lifestyles but face the same issues," Miller read. "Wherever your path of life takes you, know that you will always have a helping hand."
He called it "Sledges Helping Hands". The initial vision of his foundation would become his legacy.
"It was his ultimate vision," Miller said. "He wanted to buy vehicles, he wanted to have a building. Help the children. It was his passion. "
She felt like he shared his plans with her for a reason.
"I feel like the plan is bigger than what we understand," Miller said. "And I'm in a position where I can take his lessons and the things he's learned and shared with me and use them to help the kids."
Carnell created a logo with his handprint – a reminder today that he was always there to lend a hand, reach out and lift those around him.
"When he talked about creating this foundation a few years ago, I thought to myself – I didn't tell him, but I thought to myself – 'people do this after they die, the foundations are managed'," Darla Sledge said. "Did he know? I don't think he knew what was going to happen, but that's the kind of person he was. He wanted to leave a legacy. Something Carnell Sledge did to touch lives.
Sledges Helping Hands is still in its infancy. He was suspended during the pandemic. But they did manage to assemble baskets for underprivileged children and sell plaques that Carnell carved from wood before his death.
"We can only continue as best we can," Miller said. "We can never do what he did. But we can do our best.
Darla and Alyssa hope they will soon find out who took Carnell's life.
"I want to be there to see justice for my son. I do, "Darla said. " I miss him so much. But he's right here in my heart. He's right here. So I carry this with me, and that's what keeps me going.
The FBI is still on the lookout for information that could lead to the arrest and conviction of the person responsible for the deaths of Carnell Sledge and Kate Brown.
Tips can be provided to the Cleveland Division of the FBI at 216-622-6842 or Crime Stoppers at 216-252-7463. A reward of up to $ 100,000 is available for information leading to the successful identification and prosecution of the responsible person.
For more information on the Carnell Foundation, visit its website.