Return efforts fail as Bulldogs beat Wildcats | High school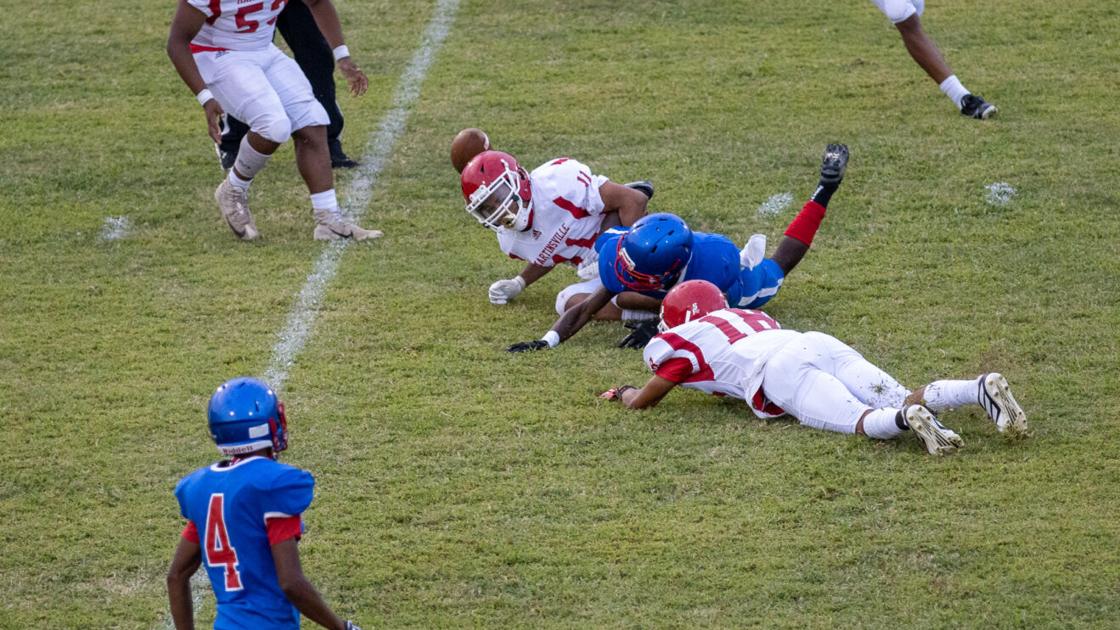 BRIAN CENDEJAS Special in Register & Bee

RINGGOLD – With just over a minute left to play when Dan River Wildcats quarterback Shamar Ferguson hooked up to junior receiver TyLyric Coleman on a 27-yard touchdown pass that delivered to the Wildcats to come close in one fell swoop to tie or win.
But after the Martinsville Bulldogs were knocked out four times, the clock still showed 37 seconds to go as possession changed. It was now or never for the Wildcats. With 18 seconds left, first and ten on the Wildcats' own 30-yard line, Martinsville sacked the Wildcats quarterback for a loss in yards. Dan River's return efforts failed.
Martinsville (2-1) held on to win 31-28 over the Wildcats (0-3) for a second straight victory this season.
"We are learning," said Bulldogs head coach Bobby Martin. "We are learning to fight, to win."
"We're going to go as far as our O-line takes us," Martin added, regarding the performance of his offensive lines.
For what turned out to be a back-and-forth battle between the two teams, the Bulldogs took the lead on a three-yard touchdown from Jahmal Jones, third and goal with nine minutes remaining to take a lead of 24-20 Martinsville. After the Wildcats failed a fourth down conversion, the Bulldogs settled on Dan River's 46-yard line. Martinsville used his running game to descend the field to bring them into red territory. Second and eighth, on the Wildcats '20-yard line, Bulldogs' Rashaun Dickerson scored on a false backhand to extend his lead to 31-20.