Patriots have no answer for Titans' Davenport in River Ridge volleyball final | High school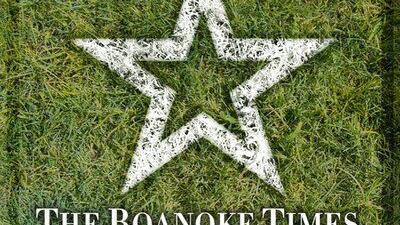 Not that he didn't have a lot of help in the league game.
"I think the whole team played well," said Titans coach Carla Ponn.
Hidden Valley awaits the winner of a game match on Monday, with the survivor arriving at the Titans' gymnasium at 6 p.m. Tuesday to open the regional competition. It's a quick turnaround for PH, who will entertain William Fleming at 11 a.m. on Saturday in the Region 5D sub-regional opener.
Competing to stay alive after falling behind by two sets, the Patriots were at their best to win the third 25-20. Playing an energetic defense and remaining aggressive behind strikes and serves from Sallie Boxley, Olivia Reichardt and Marella Hudson, the Patriots seemed capable of extending the game to a fifth set.
Hidden Valley, meanwhile, had lost some of its advantage.
"This third set, PH played well and adjusted well and sometimes we were trying too hard to shake things up," said Ponn. "What we talked about for the fourth set, just stick with the game plan. If we do well, force them to make mistakes and force them to adapt to us and it will be fine.
The mistakes were extremely easy for the Patriots to make after Hidden Valley's Faith Mitchell (31 assists) repeatedly set up senior Davenport and rookie Caleigh Ponn, who hammered PH for a total of 46 kills. .